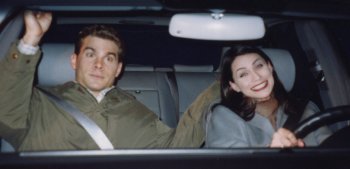 Episode 109 Table Read
October 20, 1999
Despite the appearance of doom and gloom on the horizon, we continue to push on. We have another episode of this monster to mount. And we are continuing with part two of last week's cliffhanger in which we find out that Hunter is not Chloe's Dad when her Mom, Julie, shows up for Thanksgiving/Christmas. And no, I don't mean she would stay in town throughout both holidays, I mean that the shows were originally written as Thanksgiving episodes but our also being shot as possible Christmas episodes, if the reports in the trades turn out to be true and there is no Oh Grow Up anywhere on the dial during November.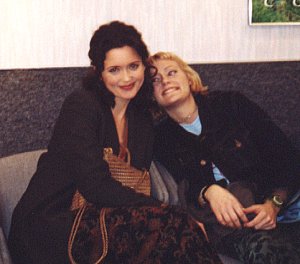 Ah... part two. The resolution of the cliffhanger. Yeah, whatever. I'm not in any of those scenes. Ford and Suzanne have a little exchange as the two of them head off to be with their respective families for the holidays (whichever holiday that may be). It's cute and fun and it's good to have scenes with Rena. Actually there is also a nice 'family dinner' scene in this episode, too. Those always turn out to be the most fun to shoot because we're all together goofing around.
They aired 'Marathon Men' tonight. That was another one of my favorites. These last three that they have aired have all been good ones. I wish that would be reflected in the numbers. We'll find out in the morning how the absence of baseball affected the numbers. If we still drop a few viewers, we will be in horrible shape. Say a prayer tonight to the Nielsen gods.
Go on to Episode Nine Shoot.

---